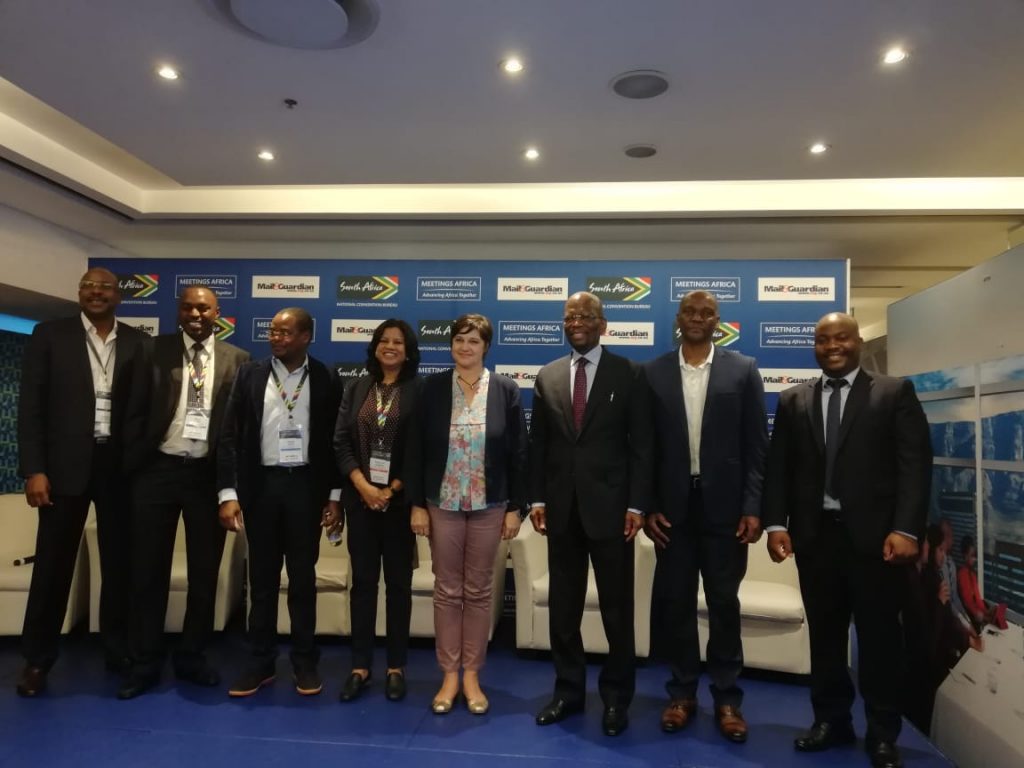 The first International Agricultural Technology Exhibition and Conference, Agritech Africa 2020, will take place in Cape Town, South Africa. The exhibition will be held from 17 June to 19 June, 2020 at the Cape Town International Convention Centre (CTICC). The official media launch of  #AgritechAfrica2020 by #KenesExhibitions took place at Meetings Africa 2019 in Johannesburg. The press release was opened by Prema Zilberman, the General Manager of Kenes Exhibitions.
The event will showcase leading South African agriculture and food processing technologies with delegations from other parts of Africa contributing to the exhibition. A conference with national and international expert committee members will focus on the management of land and water resources, food security and the development of an innovation ecosystem.
Primary focus will be given to developments in the South African agriculture and food processing industries, the objective being to attract importers from around Africa, India and the Middle East. Agritech Africa 2020 will provide countless business and growth opportunities, with maximum exposure to key players in the industry, and will serve as a meeting place for professionals in the industry to make new and lasting connections.
Agricultural transformation is quickly becoming the vanguard of this renaissance, as agricultural production and food security are the crucial impetus for growth for the entire continent. By hosting Agritech in South Africa, the international community is invited to be part of the amazing opportunities this presents.
Those invited to take part include mayors, heads of municipalities, rural communities, engineers and technicians, maintenance managers, consultants, regulatory bodies, decision makers, project developers, safety managers, entrepreneurs and other individuals and organisations from the agricultural sector. Topics that can be expected include:
Learning about solutions for water and environmental challenges
Seeking partners for projects and business ventures
Finding the technologies that address your most pressing problems
Raising your public profile and building brand image
Meeting colleagues, solution providers, potential customers, and other decision-makers – at a global level
Advancing careers through networking and education
Leveraging time in a single-cost, time-effective forum for professionals in the industry.
Registration dates for the conference will be announced soon on AgriOrbit. Entrance to the exhibition is free but registration is mandatory. Click here for more. 
Plaas Media is the main media partner for AgriTech Africa 2020. Subscribe for Agritech Africa newsletter or join the group in Linkedin to keep up to date with announcements about this conference. – AgriTech Africa
PlaasMedia
is the main media partner for the exhibition and conference and attended the event at Meetings Africa at the Sandton Convention Centre today. Keep an eye on Agritech Africa Linkedin group fore more.
#agricultureAfrica
#AgritechAfrica
#Agritech
Read more: https://www.facebook.com/plaasmedia/posts/2085999841693055
https://www.agriorbit.com/excitement-builds-for-agritech-africa-2020/